Locally Owned And Operated - Community Pharmacy
Ralph's Pharmacy is a community business located in Gonzales, Louisiana. The pharmacy was established in 2006. For the last 12 years, the pharmacy has been consistent with providing prescription needs to the local community.
At Ralph's Pharmacy, customer service is key! Most customers keep coming back to our community pharmacy because of the relationships they've have developed with the staff over the last 12 years. The pharmacy's employees not only care about your health and well-being, but they are interested in you as a person as well. We are committed to consistency and dependency for our customers. Because of this, we offer a variety of services.
Become a Pharmacy Insider
Subscribe to our newsletter for promotions, health news and savings

Download Our Free App.
Your health information in one place.

✓ Refill 24/7 »
✓ Set Reminders »
✓ Save on Medications »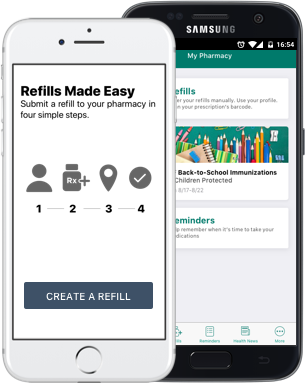 Robin D.
" Very friendly staff, good prices. pharmacists go above and beyond to help you with info and prices."

Trudy B.
" Staff is very knowledgeable and willing to spend time answering your questions. Friendly atmosphere."

Nicole F.
" Love this pharmacy! Very friendly staff, affordable prices, and fast service. We'll never use anyone else."
Ralph's Pharmacy combines high quality products with personalized care. Our staff will be happy to help you with any questions you may have.
We offer a wide variety of services including conventional prescription filling, Dispill® multi dose packaging and much more.
Check out our weekly health news blog, or subscribe to our newsletter and receive updates on health articles, promotions, specials and much more.

We'd Love to Hear From You
At Ralph's Pharmacy, we're committed to helping you live a healthier life. Our pharmacy staff would be happy to help you with any questions you may have.